The Art of Stone: MQ Stone's Innovative Display at the 2023 MARMO + MAC Exhibition
Marmomac, the epitome of stone enterprise exhibitions global, is the ideal arena to witness the evolution of stone craftsmanship – from quarry to the completed product, from innovative technology to advanced machinery. Set in Italy, one of the number one hubs for the extraction and processing of natural stones, Marmomac is more than just a fair. it is a worldwide hub that invites key gamers from the arena, a platform wherein business boom meets professional development and a nexus of innovation and schooling.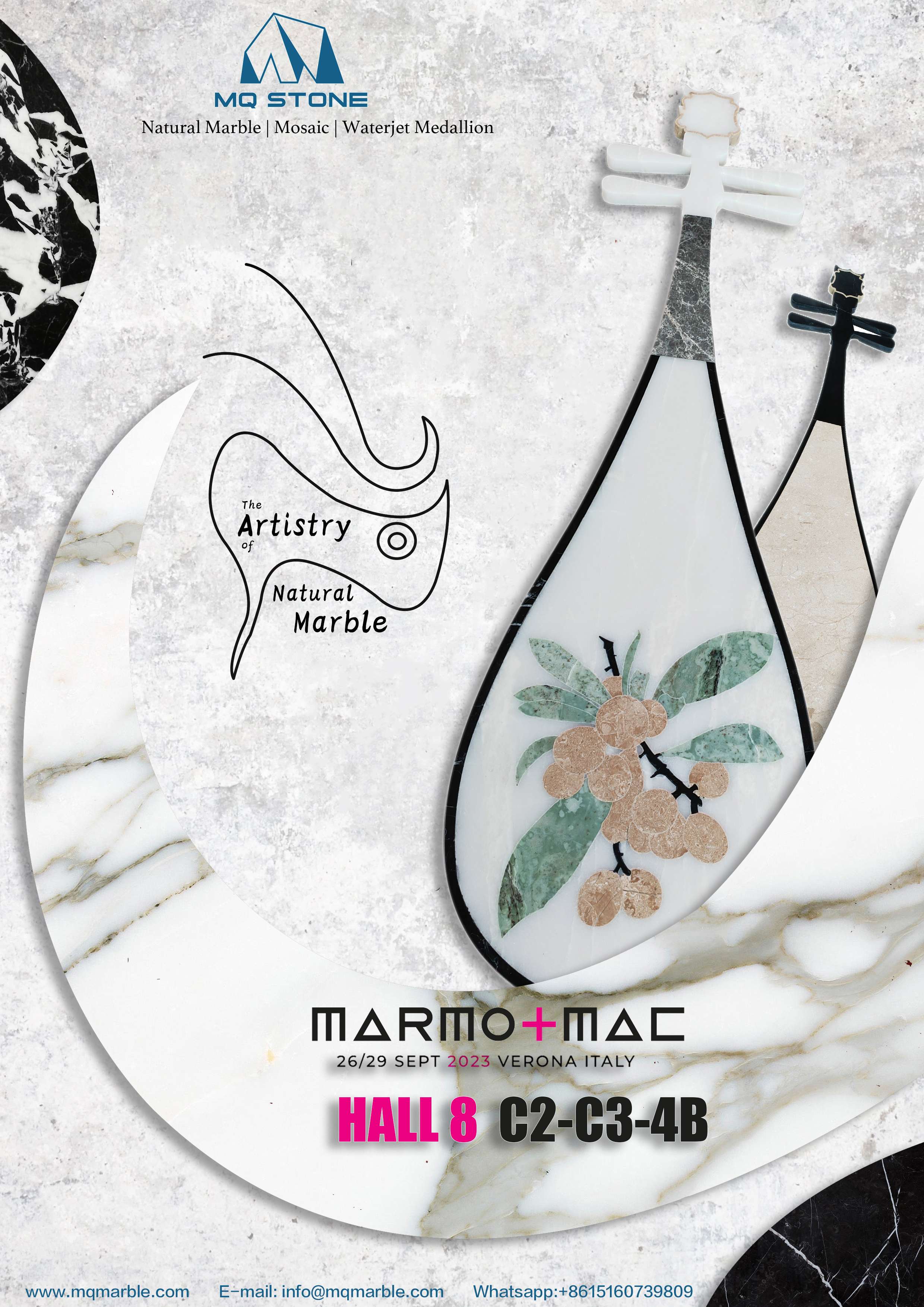 The Marmomac Exhibition is famous for its capacity to attract the attention of tens of heaps of top-class manufacturers, clients, and purchasers globally, alongside designers and designers. Year after year, attendees witness groundbreaking designs and rule-defying merchandise that push the limits of stone innovation, maintaining Marmomac's role as a gold-standard stone event.
In 2023, MQ Stone, a famous professional stone provider from China, will take center stage at this prestigious occasion. As exhibitors, they are poised to introduce a unique collection of marble products that meld traditional Chinese traits with artistic stone fusion.
MQ Stone's 2023 Marmo + Mac show-off pursuits to create deep-processed stone products that are as particular as they're captivating. The plan is to integrate Chinese Peking Opera mask factors into their stone creations, a flow that promises to seize the elegant allure of the Chinese language way of life and deliver it to a worldwide target market. With the usage of the complicated approach of marble water-jet mosaic, the agency will create stone renditions of the Peking Opera mask. In addition, they plan to showcase representations of the pipa, a conventional Chinese musical device. Those highlights, coupled with their water-jet parquet mosaics, are certain to captivate exhibitors, with every piece standing as a testimony to MQ Stone's artistry.
Exhibition Details:
The Marmo + Mac 2023 Exhibition, scheduled from the 26th to the twenty-ninth of September, may be held at hall 8 C2-C3-4B. Attendees are welcome to go to MQ Stone's booth and interact with their representative, Alex Zheng, to speak about cooperative and procurement matters. With a wave of technological improvements shaping the stone industry, MQ Stone's presence at the Marmomac Exhibition marks a crucial point of its journey to in addition solidify its position as a leader in the sector.
Exhibition : MARMO + MAC 2023

Exhibition time: 26/29 SEP 2023

Booth No.: HALL 8 C2-C3-4B

Contact: Alex Zheng

Whatsapp: 86-15160739809
Participation in exhibitions like Marmomac permits businesses like MQ Stone to benefit from treasured insights into the evolving market tendencies, client preferences, and advancements in the industry. It's a risk for them to attach without delay with their patron base, recognize their wishes better, and showcase their unique services. Moreover, the exhibition offers an opportunity for interaction in meaningful dialogues with industry peers, fostering partnerships that may redefine the future of the stone enterprise.
This event is a testimony to MQ Stone's dedication to revolutionizing the conventional norms of the stone industry, merging them with their particular inventive aptitude and cultural nuances. The fusion of the antique and the new, traditional and current, neighborhood and international, guarantees to result in an evolution in the world of stone.
In the end, MQ Stone's presence at Marmomac 2023 will no longer simplest spotlight their innovative method of stone craftsmanship but also their ambition to take the Chinese stone enterprise to a worldwide platform. Using merging an age-old way of life with the generation and keen expertise of market trends, MQ Stone pursuits to bring the timeless splendor of stone to lifestyles in methods formerly unimagined. Attendees of the Marmo + Mac 2023 Exhibition can expect a unique mixture of tradition, artistry, innovation, and professionalism from MQ Stone – a real mirrored image of their legacy and vision.